Our story
In 2021, reeling from the pandemic and social unrest, our founder, Joy (pictured), turned to puzzles -- a childhood favorite -- to find a little peace during the chaos. She looked for puzzles that represented her culture and people of color. 
But, black and brown faces were largely void as art or artists. There's a reason for that. 
For centuries, artists of color have helped shape the visual culture in the U.S. and across the world. But these artists have not been aptly recognized for their talents nor contributions. 
The most powerful members of the art world are white. And major galleries continue to give artists of color short shrift. Over time, this severely alters the diversity and representation in art — and yes, puzzles — that we all come to know and love.
Piece Love Soul is part of the solution, amplifying diverse, female artists through puzzling, finding our piece in a place we are mostly unseen. We believe it's past time to change up this pastime and normalize our vibe, our genius. 
To further our commitment to art access and representation, a portion of puzzle sales go back to the women artists featured and also support talented student creatives and their teachers.
Mission Statement
To create puzzles that illustrate and celebrate unity, compassion and cultural diversity, while amplifying women artists of color
Vision
To make puzzling a vehicle that normalizes the artistic genius of women of color 
About Joy
Joy is a journalist by trade, currently working a day job in marketing and communications. She also is a new mom, adopting her a daughter in 2022. Joy loves being outdoors, hanging with her dogs, puzzling and volunteering whenever she can. In her most recent volunteer role, she served as a member of a juvenile court foster care review panel in metro Atlanta. She's a graduate of the University of Missouri-Columbia, where she received her degree in journalism, and she earned a master's degree in public administration and an MBA from Georgia State University.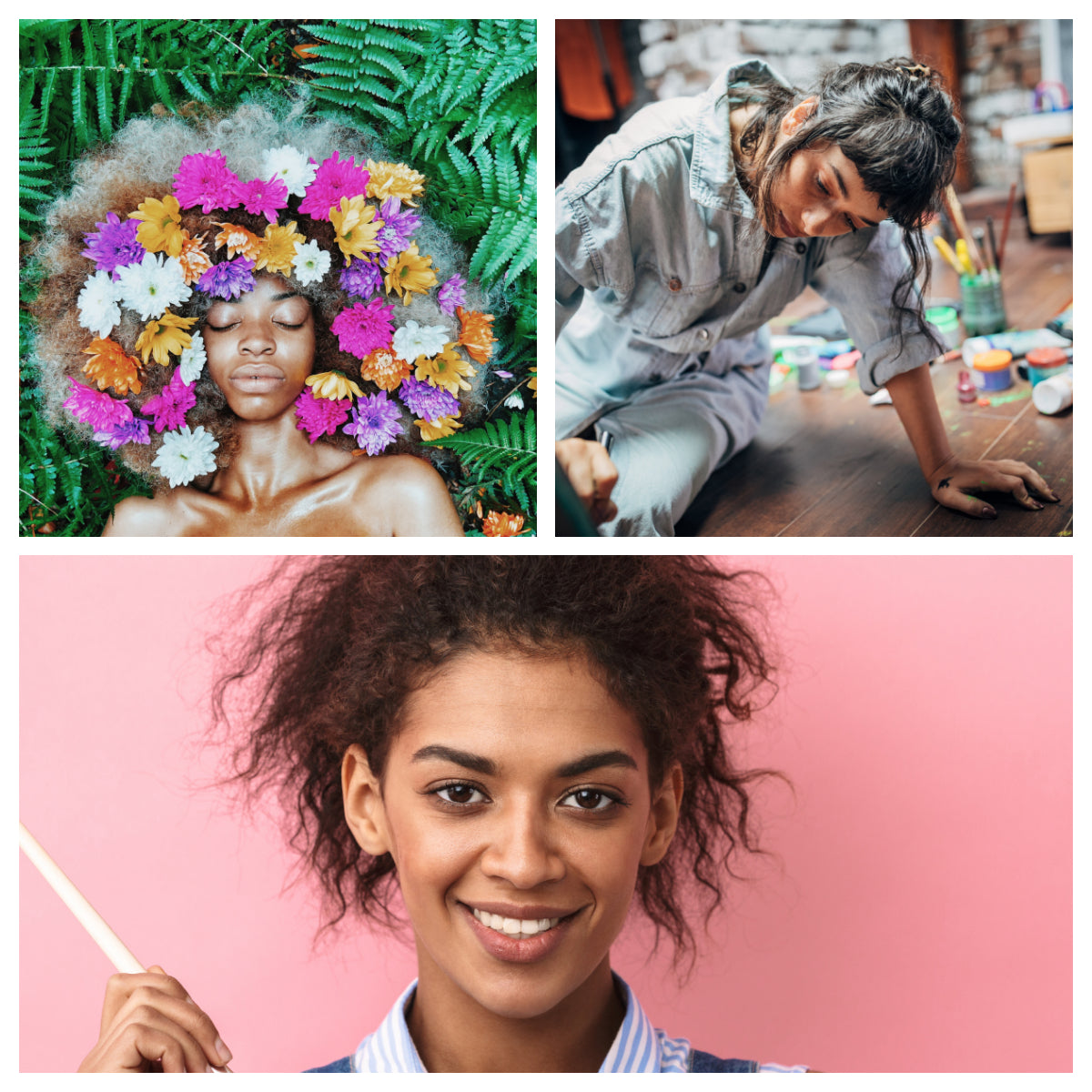 Our 5 Core Truths
1. Women artists of color should be celebrated and amplified.
2. Puzzles can be talking pieces for change and social equity. 
3. Puzzles should be pieces of art that represent our culture.
4. Puzzles should bring a certain vibe, peace and truth. 
5. Art by artists of color should be enjoyed and accessible.